Up to 30% OFF, Online Only
Biggest Sale Of the Year, No Need Code!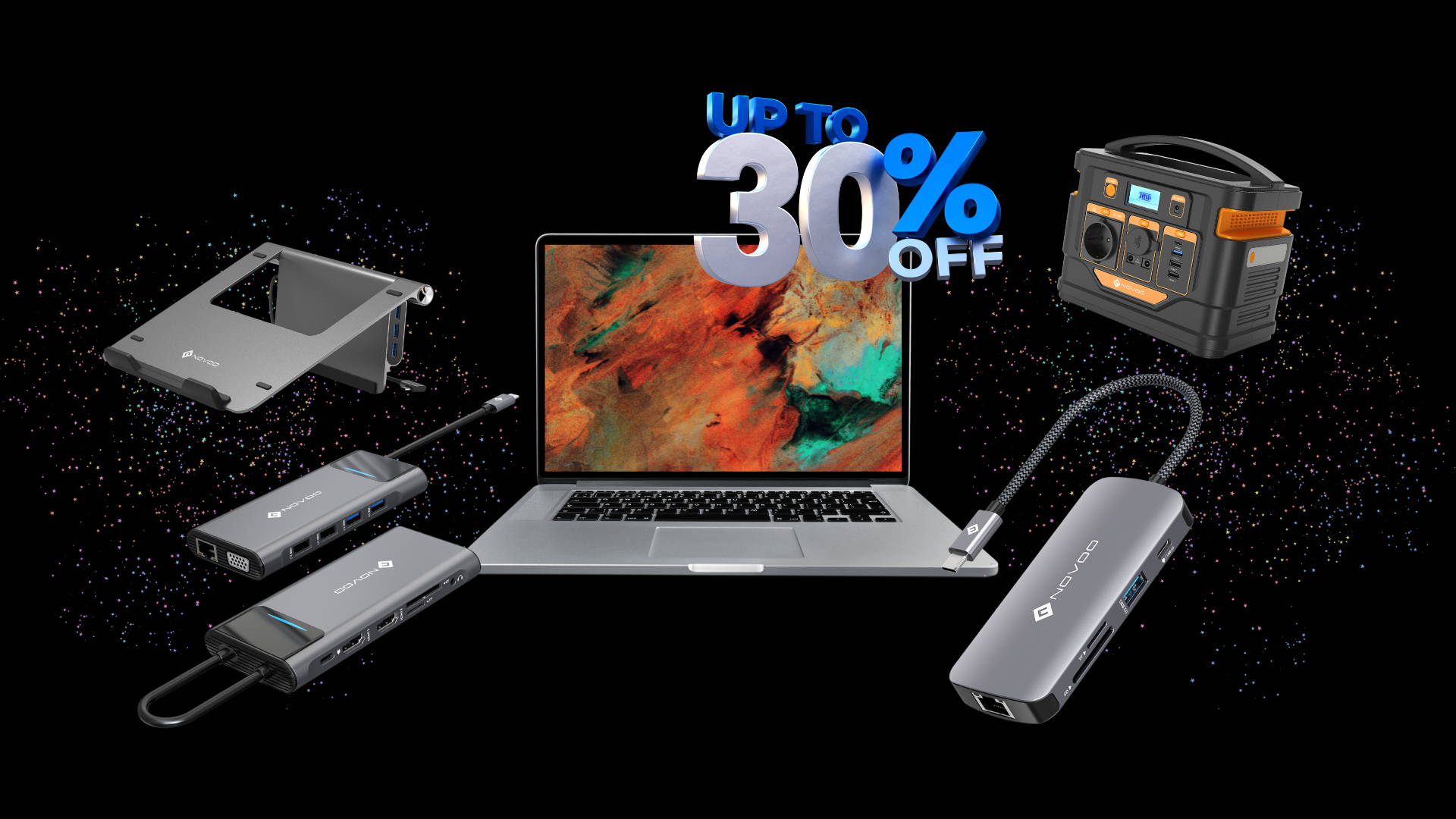 What Our Customers Are Saying
"Provides the extra ports almost all the new laptops need nowadays. Should be just about all you would need for expansion. Highly recommended."
"Works brilliantly with my laptop usb ,hdmi and usb c power delivery for the price a lot cheaper and more reliable than a hp usb equivalent 5 stars"
"Nice design, NOVOO never failed to deliver in quality, durability & being competitively priced.Also pairs my surface pro to the TV nicely."
"Got it to replace my switch dock when it was no longer outputting to the TV. Much cheaper solution than getting a new dock or getting it repaired."
FREQUENTLY ASKED QUESTIONS
HOW DO I START A RETURN OR EXCHANGE?
Return
Processed refunds are completed within 2 business days. Refunds will be issued based on your original form of payment (PayPal, credit card, debit card, etc.)
For returned items, a full refund will be credited for defective products. For non-defective items, refund excludes all shipping and handling fees, including return fees.
Replacements / Exchanges
We make every attempt to provide you with a replacement product that is the same as the item purchased. However, NOVOO reserves the right to provide you with a replacement product that is a product of a similar style or a substitute equivalent that may not be of the like kind (depending on availability). In the event we cannot provide you with the same product as a replacement, we will notify you immediately and ensure you agree with the replacement product. Customers are fully responsible for shipping and handling charges for exchanges, as well as the difference in cost of the products.
WHEN WILL THE PAYMENT BE TAKEN?
Payment will be taken from your credit or debit card as soon as you have placed your order. To ensure safe shopping, we are Stripe certified.
HOW CAN I TRACK MY PACKAGE?
After logging into your account, click "Orders," found in the menu on the left-hand side of the screen. Here you can view a summary of your online orders, including order number, item(s) purchased, and tracking information.
Also you can contact our customer support team for the tracking info.
Email: service@novoo-online.com
WHEN WILL MY ORDER SHIP OUT?
We typically ask for 1-3 business days for our team to pack and ship your full order. During promotional or holiday periods, your order will ship within 5 business days. Most orders will ship from our warehouse in US/UK/DE/FR/AU/JP, while a few low-inventory or specialty items will ship from one of our CN factory. To get your full order on its way, we occasionally ship from a combination of these locations, so you may receive several packages. If your order ships in separate packages, we will send you multiple tracking numbers.
1530 Whippoorwill Ln
Bentonville, AR 72713