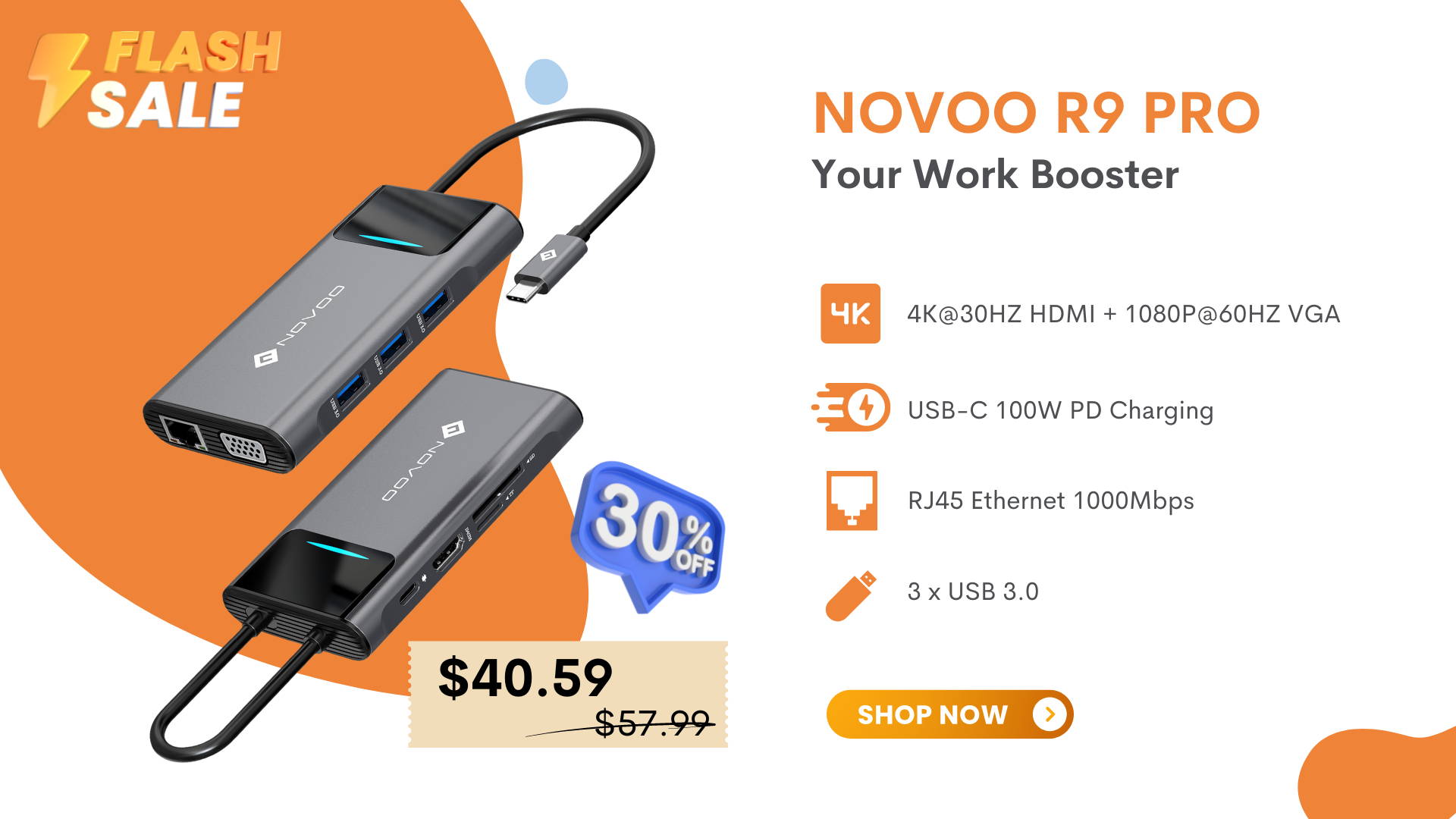 "Provides the extra ports almost all the new laptops need nowadays. Should be just about all you would need for expansion. Highly recommended."
2022/11/15
great set up for my device
"Works brilliantly with my laptop usb ,hdmi and usb c power delivery for the price a lot cheaper and more reliable than a hp usb equivalent 5 stars"
2022/11/16
Very good product and value for the money
"Nice design, NOVOO never failed to deliver in quality, durability & being competitively priced.Also pairs my surface pro to the TV nicely."
2022/11/17